Affinity Labs uses technology based on recent research to provide rapid, sensitive and reliable detection of a range of plant pathogens. Testing is available for a number of grapevine viruses and phytoplasmas, as well as other pathogens responsible for various crop diseases. The service is offered nationally and internationally with samples received from across Australia, the USA, New Zealand, Germany, Argentina and South Africa.
Grapevine viruses
Grapevine viruses can shorten the life of infected grapevines and reduce both the quality and yield of grapes. Several viruses, especially those belonging to 'rugose wood complex', have been associated with graft incompatibility. In some cases, especially in many white grape varieties and non-vinifera rootstocks, virus-infected vines do not show symptoms but the virus can spread to susceptible neighbouring vines and vineyards. It is important to test propagation material prior to planting or grafting to avoid the risk of introducing or spreading viruses. Virus testing is also a useful tool to help diagnose poor-performing grapevines and to detect and eliminate infections before they become a serious problem.
Virus testing options
Selecting a virus testing package depends on what you are trying to achieve.
The single virus check is used to detect the presence of a specific virus. It is useful to determine if a problematic virus has been eliminated or to establish the severity of a known infection.
The pre-grafting screen can be used to check rootstocks and scions for potential infection prior to top-working. In cases where Chardonnay grapevines are involved in the grafting process, the four-virus screen is recommended.
The complete virus screen looks for the most common viruses that affect grapevines. This screen is recommended for imported samples and as a general screen for rootstocks.
Collection of samples
The reason for testing grapevines determines the best approach for sampling for virus testing. If symptoms have been observed, or are suspected, samples taken directly from the affected vine should be submitted for testing. However, if a vineyard block is being tested as a precautionary measure, it is important to ensure that a fair representation of the block is sampled. Vineyard blocks often vary greatly in size and collecting a sample representative of the entire block can be challenging. A minimum of five vines per 1,000 vines is recommended to ensure an accurate representation. Plant material from a maximum of five vines can be pooled together into one sample for virus testing while still ensuring high sensitivity of the test.
More information about sample collection can be found on the Plant virus testing fact sheet.
Ordering virus testing
Virus testing can be ordered online using our Plant testing web form. Click the 'Submit samples' button at the top right of the page and select 'Plant testing' from the Wine and grapes menu. If your samples are coming from outside South Australia, your samples will need to be sent with a Plant material movement declaration form (virus testing).
For more information on choosing the right test, sampling, packaging, transport and the paperwork required to accompany samples, contact the virus testing team using the enquiry form.
Useful links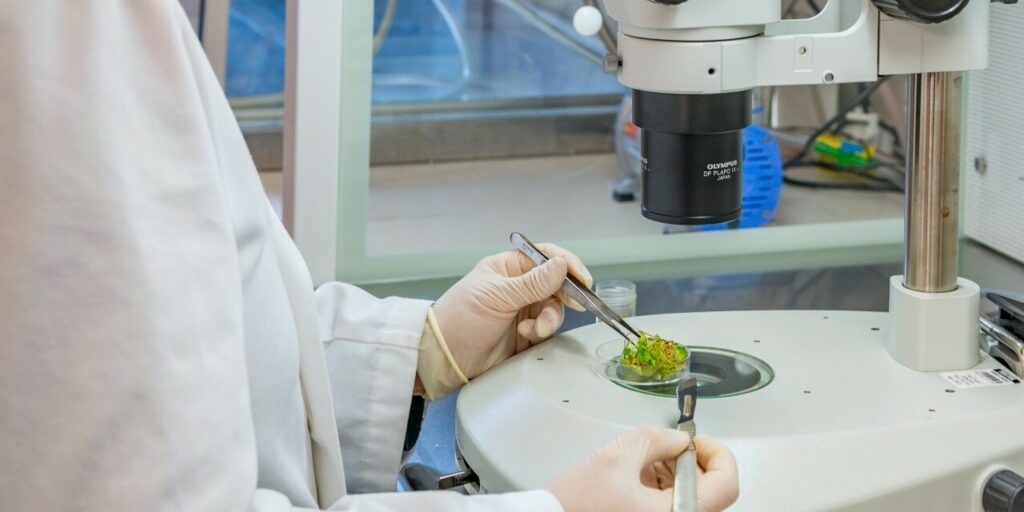 Affinity Labs' NATA-accredited laboratories perform more than 100,000 analyses per year and have serviced the Australian wine industry since 1984. The laboratories deliver high-quality cost-effective routine, export or specialist analyses, whether it is for a single sample or a large batch of samples
Richard Davidson
Project Manager
Key Resources
Use these links to access useful forms, FAQs and information on pricing.