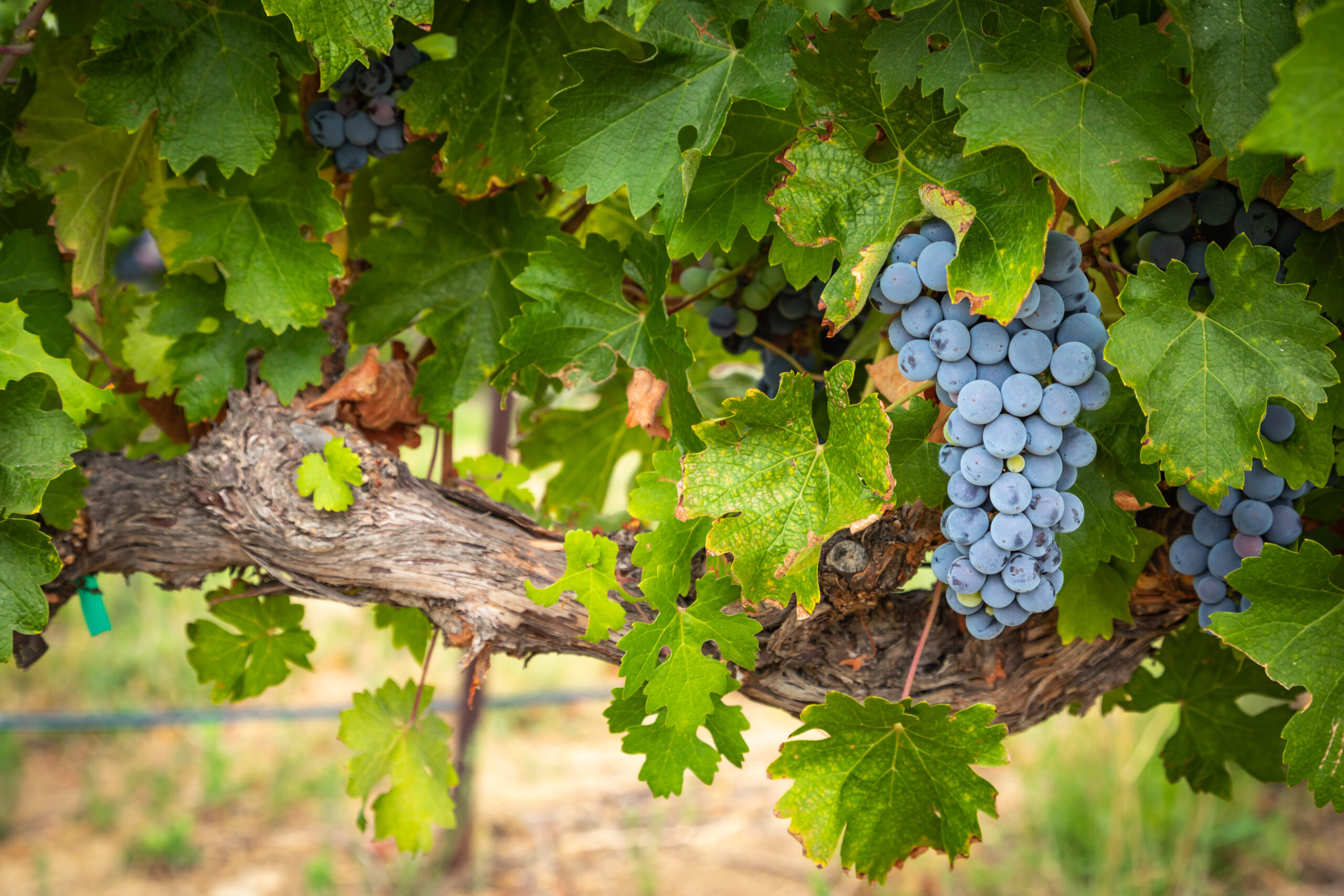 Introduction
Research at the AWRI and other research organisations has demonstrated that phenolic compounds such as guaiacol, 4-methylguaiacol, cresol and syringol and their glyconjugates (glycosides) contribute to off-flavours and aromas in wines made from grapes that have been exposed to smoke and act as reliable markers of smoke exposure. The full list of compounds analysed by Affinity Labs is shown in Table 1.
Affinity Labs is able to analyse grape, juice and wine samples for a range of volatile and non-volatile smoke markers, which indicate smoke exposure. Understanding the levels of these marker compounds in fruit and/or wine compared to the levels found in non-smoke-exposed grapes may assist with making harvesting or winemaking decisions where there is a risk of smoke characters in wine.
| | |
| --- | --- |
| Volatile smoke markers | Non-volatile smoke markers |
| Guaiacol | Guaiacol rutinoside |
| 4-Methylguaiacol | Methylguaiacol rutinoside |
| Syringol | Syringol gentiobioside |
| 4-Methylsyringol | Methylsyringol gentiobioside |
| o-Cresol | Cresol rutinoside |
| m-Cresol | Phenol rutinoside |
| p-Cresol | |
Table 1. Compounds included in smoke taint analysis panels
How to assess the risk of producing smoke-affected wine
The AWRI recommends assessing the risk of smoke taint by analytical testing of grapes sampled approximately three weeks before harvest, to allow time for transport, analysis and receipt of results in time to support harvest decisions.
To assist with interpretation of analytical results, the AWRI has established a background database of volatile phenols and glycosides collected from grape and wine samples that have not been exposed to smoke. This background data can be compared to the results of potentially exposed fruit to determine the likelihood of smoke exposure. All results from testing by Affinity Labs include graphical representations of the results in relation to the background levels database, to assist with interpretation.
Producers may also wish to consider conducting a small-scale ferment of potentially affected grapes, which can be subjected to sensory assessment to help assess the potential risk of smoky characters developing in wine. Resources on small-scale ferments are available from the AWRI smoke webpage.
Analysis types and cost
More information can be found on the smoke testing service webpage.
Sending samples for analysis
Analysis can be ordered using the Smoke analysis web order form. This form also contains all the information you need about sending samples from within Australia, including biosecurity and phylloxera information.
Tips for sampling, packaging and transport of grapes for smoke analysis are available in this fact sheet: Grape sampling, processing and transport.
Paying for analysis
If you are an existing customer of Affinity Labs, you will be invoiced as normal. New clients will need to complete a Prepayment account application form.
Analysis results
Affinity Labs has a 10 working day turnaround time for the analysis from the receipt of samples.
Results are sent via email. Please ensure the email provided to us is correct. If you have not received your results in the nominated time, please contact our Customer Service team on 08 8313 0444.
For assistance in interpreting results from smoke analysis, please contact the AWRI helpdesk on 08 8313 6600 or helpdesk@awri.com.au.
Additional resources
For general information on smoke taint and strategies to limit the impact of smoke, visit the AWRI's smoke taint page.
Contact
For further information, please contact:
Affinity Labs (for sample analysis)
Phone 08 8313 0444 Fax 08 8313 6621 Email customerservice@affinitylabs.com.au
Website www.affinitylabs.com.au
AWRI helpdesk (to discuss technical queries)
Phone 08 8313 6600 Email helpdesk@awri.com.au
Website www.awri.com.au/industry_support/helpdesk
Address Corner of Hartley Grove & Paratoo Rd, Urrbrae (Adelaide), SA 5064